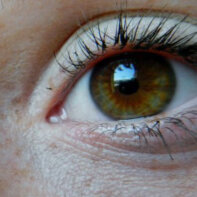 Michelle Bancs
Oracle, Seer
Michelle has the unique psychic gift to receive messages from those close to us who have passed on from our world. Mediumship is a part of Ms. Banc's everyday life and isolation is a big factor in balancing her energy. The core of Michelle's gift is communication; her readings are guided by an variety of spiritual resources spanning gods, past relatives and guardians.
People usually consult a psychic medium for comfort and healing as well as guidance in their own personal life. As our loved ones who crossed onto the other world truly don't want to see us grieve, psychic readings are often fun and humorous. This kind of communication is validation they are always still with us and humor is a gift that transcends physical form.
Due to a traumatic accident when she was very young (an event she credits with giving her the abilities she is blessed with today), Michelle has great difficulty speaking. For this reason, any readings scheduled with Ms. Bancs will need to be chat room based.
Articles Written By Michelle Bancs
Pages